About me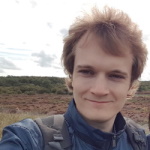 Hi, my name is Joeri van der Velden, I've been around for 34 years so far. Professional game developer by trade. Living in Rotterdam, the Netherlands. Currently employed at Codeglue and doing freelance work on the side. I have a MSc degree Game and Media Technology from the Utrecht University, and a BSc degree in Computer Science from the Delft University of Technology.
You can find my various social media profiles and accounts in the top-right of this page. For more personal stuff, continue reading below.
Personal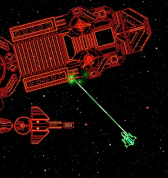 Games have always been a big part of my life. During my teenage years I gained an interest in programming and game development through the program Game Maker. Over time I finished a few small games and accumulated tons of unfinished projects. In 2007 I got the opportunity to participate in the national Make-a-Game contest, where I won the Contestant Jury Prize. This was the validation I needed to choose game development as a career.
During those years I also joined the Mr. Green gaming community. Managing and modding gameservers taught me a lot about professional game engines, community management and the larger gaming ecosystem. I developed gamemodes for Garry's Mod, such as Infected Wars (featured in PC Gamer UK).
In my time at university I immersed myself in the Dutch games industry. I was part of the Indievelopment 2015 organisation comittee. Eventually I ended up in the games industry in Rotterdam, building games for PC, console, mobile and virtual reality.
Vision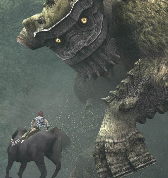 Games have become the largest entertainment industry in modern society. They come in many shapes and sizes, from mobile time wasters to big-budget titles that ship millions of copies. Every person plays for different reasons, looking for different experiences. I personally look for games that immerse me in a different world and allow me explore, and I love playing games that evoke strong emotions. This is why Virtual Reality sold itself to me on day one, and I've been busy with VR ever since.
These are the kind of games I hope to make. However, I'm well aware of the effort required. My results can be found on the project page!
Gaming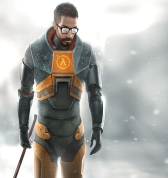 The PC is my home ground. I have a few game genres I usually gravitate to, but in the end I like every game that immerses and challenges me while bringing something interesting to the table. In terms of consoles I currently own a Playstation and Nintendo Switch for the occasional exclusive title. Still most of my game time is spend in my Steam library, powered by my gaming rig or laptop (see my hardware inventory).
Since 2012 I'm a believer in the new wave of virtual reality gaming, brought upon by the Oculus Rift. I was amongst the first 200 Kickstarter backers, and I've been following Oculus and VR gaming closely ever since.
Games I've played
This is a randomized (and probably incomplete) list of some of the games I've enjoyed over the years.
Phoenix Wright: Ace Attorney: Justice for All
The Gallery - Episode 1: Call of the Starseed
Kingdom Hearts 0.2 Birth by Sleep
Max Payne 2: The Fall of Max Payne
Castlevania: Aria of Sorrow
Return to Castle Wolfenstein
Half-Life: Opposing Force
Recettear: An Item Shop's Tale
Kingdom Hearts Birth By Sleep Final Mix
Counter-Strike: Global Offensive
There Is No Game: Wrong Dimension
ENSLAVED: Oddyssey to the West
Lovers in a Dangerous Spacetime
Dark Souls II: Scholar of the First Sin
Battlefield: Bad Company 2
Dark Messiah of Might & Magic
Bulletstorm: Full Clip Edition
Metal Gear Rising: Revengeance
Fire Emblem: Shadow Dragon
F.E.A.R. 2: Project Origin
Legend of Zelda: Breath of the Wild
Super Smash Bros. Ultimate
Call of Duty: Modern Warfare 2
Wolfenstein: The Old Blood
Ace Combat 7: Skies Unknown
Ori and the Blind Forest: Definitive Edition
The Chronicles of Riddick: Assault on Dark Athena
Uncharted 4: A Thief's End
Kingdom Hearts 358/2 Days
Dr. Langeskov, The Tiger, and The Terribly Cursed Emerald: A Whirlwind Heist
Ori an the Will of the Wisps
Call of Duty: World at War
Bloodstained: Ritual of the Night
Brothers: A Tale of Two Sons
Command & Conquer: Tiberain Sun
Outer Wilds: Echoes of the Eye
Castlevania: Dawn of Sorrow
Legend of Zelda: Ocarina of Time
Rayman 2: The Great Escape
Command & Conquer: Generals
Deus Ex: Human Revolution
The Elder Scrolls IV: Oblivion
Warhammer: End Times - Vermintide
Vampire: The Masquerade - Bloodlines
Final Fantasy VII: Remake
Uncharted 2: Among Thieves
Prince of Persia: The Forgotten Sands
Brothers in Arms: Earned in Blood
Prince of Persia: Warrior Within
Advance Wars: Dual Strike
Wolfenstein: The New Order
The Elder Scrolls III: Morrowind
Kirby: Power Paintbrush (Canvas Curse)
Ni no Kuni: Wrath of the White Witch
Phoenix Wright: Ace Attorney
Star Wars Jedi: Fallen Order
Prince of Persia: The Two Thrones
Kingdom Hearts Dream Drop Distance HD
Final Fantasy Crystal Chronicles: Rings of Fate
Trax (Totsugeki! Ponkotsu Tank)
Wolfenstein II: The New Colossus
Momodora: Reverie Under the Moonlight
Primal Carnage: Extinction
Paper Beast - Folded Edition
The Elder Scrolls V: Skyrim
Half Minute Hero: The Second Coming
Sekiro: Shadows Die Twice
Legend of Zelda: The Phantom Hourglass
Grand Theft Auto: Vice City
Uncharted 3: Drake's Deception
The Chronicles of Riddick: Escape from Butcher Bay
Dishonored: Death of the Outsider
Poker Night at the Inventory
VA-11 Hall-A: Cyberpunk Bartender Action
Homeworld: Deserts of Kharak
Supreme Commander: Forged Alliance
Grand Theft Auto: San Andreas
Star Wars: Galactic Battlegrounds
Vanishing Realms: Rite of Steel
Brothers in Arms: Road to Hill 30
Doki Doki Literature Club
Call of Duty 4: Modern Warfare
The Walking Dead: Season Two
The Walking Dead: Saints & Sinners
Alan Wake's American Nightmare
Hitman 2: Silent Assassin
Apollo Justice: Ace Attorney
Just Cause 2 Multiplayer Mod
World in Conflict: Soviet Assault
Ace Combat Assault Horizon
Castlevania: Order of Ecclesia
Hellblade: Senua's Sacrifice
Phoenix Wright: Ace Attorney: Trials and Tribulations
Budget Cuts 2: Mission Insolvency
Star Wars: The Force Unleashed
Thronebreaker: The Witcher Tales
Hotline Miami 2: Wrong Number
Castlevania: Portrait of Ruin
Prince of Persia: Sands of Time
Kingdom Hearts: Chain of Memories
S.T.A.L.K.E.R.: Call of Pripyat
Brothers in Arms: Hell's Highway
The Gallery - Episode 2: Heart of the Emberstone
Advance Wars: Dark Conflict (Days of Ruin)
S.T.A.L.K.E.R.: Shadow of Chernobyl
Peter Jackson's King Kong
Dark Souls: Prepare to Die Edition
Lightning Returns: Final Fantasy XIII
Armored Core 6: Fires of Rubicon
Legend of Zelda: Majora's Mask
The Stanley Parable Ultra Deluxe
Advance Wars 2: Black Hole Rising
Superbrothers: Sword & Sworcery EP
Jurassic World: Aftermath
Chivalry: Medieval Warfare